Jennifer's Christmas
I can't believe it's almost Christmas!! AND that it's time for the THIRD GUEST POST already!! December's Guest Post comes from one of my very best friends, Jennifer! Jennifer may or may not be the sassy one in our group. She always has something hilarious and/or sarcastic to say! But don't let that fool you, she is was one of the loveliest, most thoughtful people I know, and is truly a wonderful friend. I like to joke that I know Jennifer more than I know just about anyone else because I was in the delivery room with her when she had her youngest daughter. Who she named "Finley ALIXandrea"! Yup, that's my name in there! Oh, and I can't NOT point out how much Jennifer LOVES fish bowls (; I hope you enjoy Jennifer's blog post that's all about my favorite holiday, CHRISTMAS! Thank you Jennifer for being a guest on Letters from a GOOD friend! Love ya, boo!! -Alix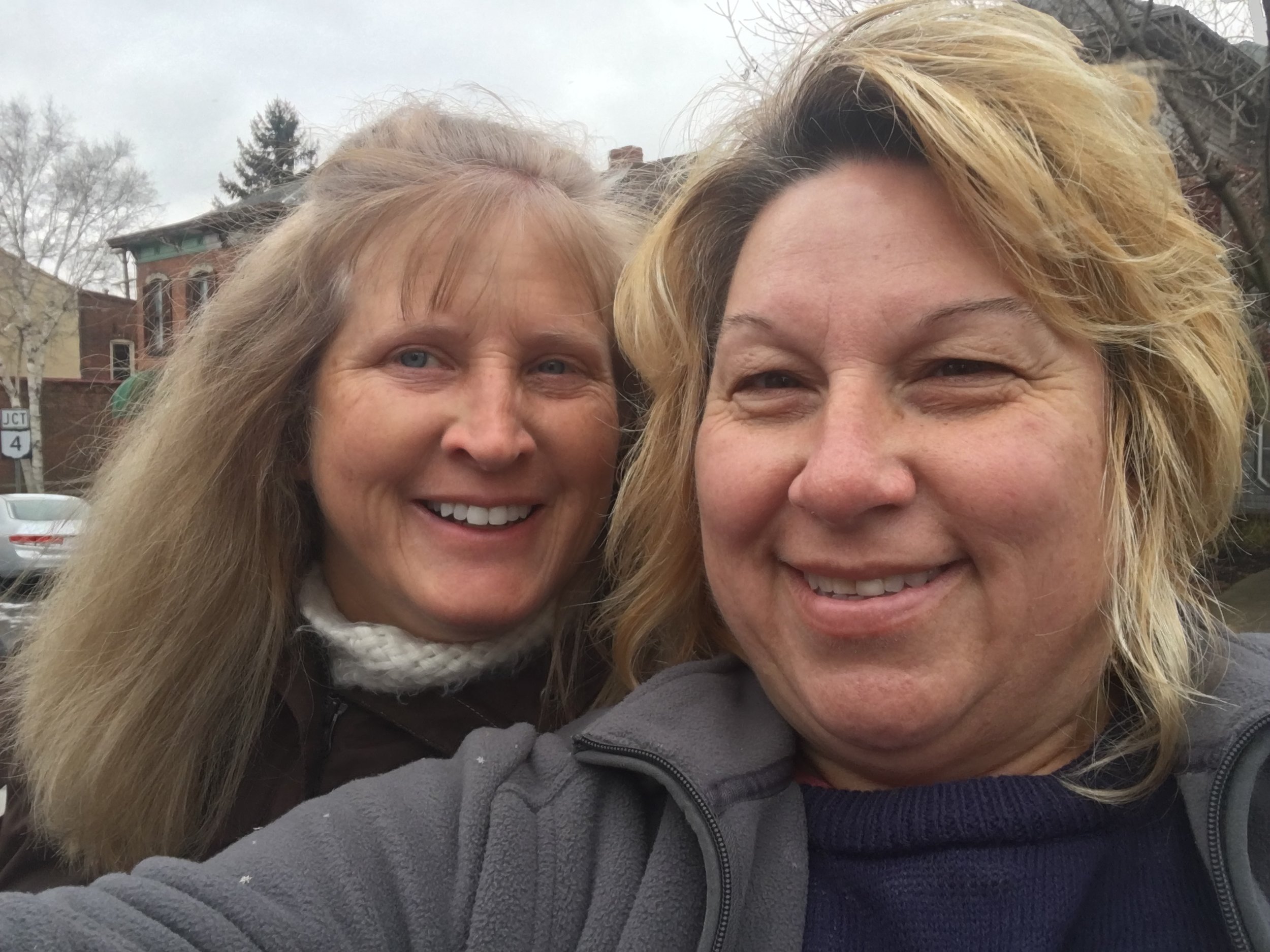 Merry Christmas!! I'm so excited to be the guest for December and it's my favorite time of year!! I'm Jennifer and along with my husband Scott we have 5 children! Yes I said 5 (ranging 26-4) we also have 3 grand babies, 1 son in law, and 1 hopeful daughter in law to be someday!! So imagine our house when we all get together!! I also have 3 of the best friends anyone can ask for! I'm so grateful for them they drop anything to help me and others out!!
What I love about Christmas is the smell of pine and cinnamon, the lights, music, decorations, and snow. I'm one of those early Christmas people who listen to music, watch Christmas movies, and decorate early. The tree comes up early with all the trimmings especially the handmade ornaments from all of my kids and special ones they've picked out through the years. Who doesn't like the soft glow of Christmas lights when you walk into the room!? This year the kids and I decided to put up two trees, one for them and one for me!! Then our silly Elf on the Shelf appears after Thanksgiving and oh all the shenanigans that elf does to entertain the little ones!! One of my memories as a young child is when I would wake up and go down stairs to see what presents await me. I remember my stocking first and inside we never had toys and candy we had oranges, apples, and walnuts! A tradition passed down from my Grandma. Last year I started a new tradition with my family. I got everyone matching pajamas and made them all open them first. I had everyone put them on and then we opened gifts. We all loved it and I plan on keeping that tradition going.
Another tradition we enjoy on Christmas Day is staying home and watching A Christmas Story, you know the one where Ralphie wants a Red Ryder BB gun and his dad wins a major award! We watch it over and over again! Last year Scott, Liam, FiFi, and I went to visit the house from the movie in Cleveland. We had a blast getting the tour and holding all of the items we've seen on tv. The kids have talked about the visit all year and asked if we can go back!!
Another reason the Christmas season is so fun is all of the community things to do. This year we went to The 2nd Annual Horse Parade in the neighboring town with my friends Andrea, Josh, Bradley and the kids. We sat with our antlers on and watched the horses parade up and down the street while we drank hot chocolate and shared some laughs. The end of the parade had Santa. After a stop at the town Christmas tree for a pose we hurried to visit Santa. It was a really fun time!!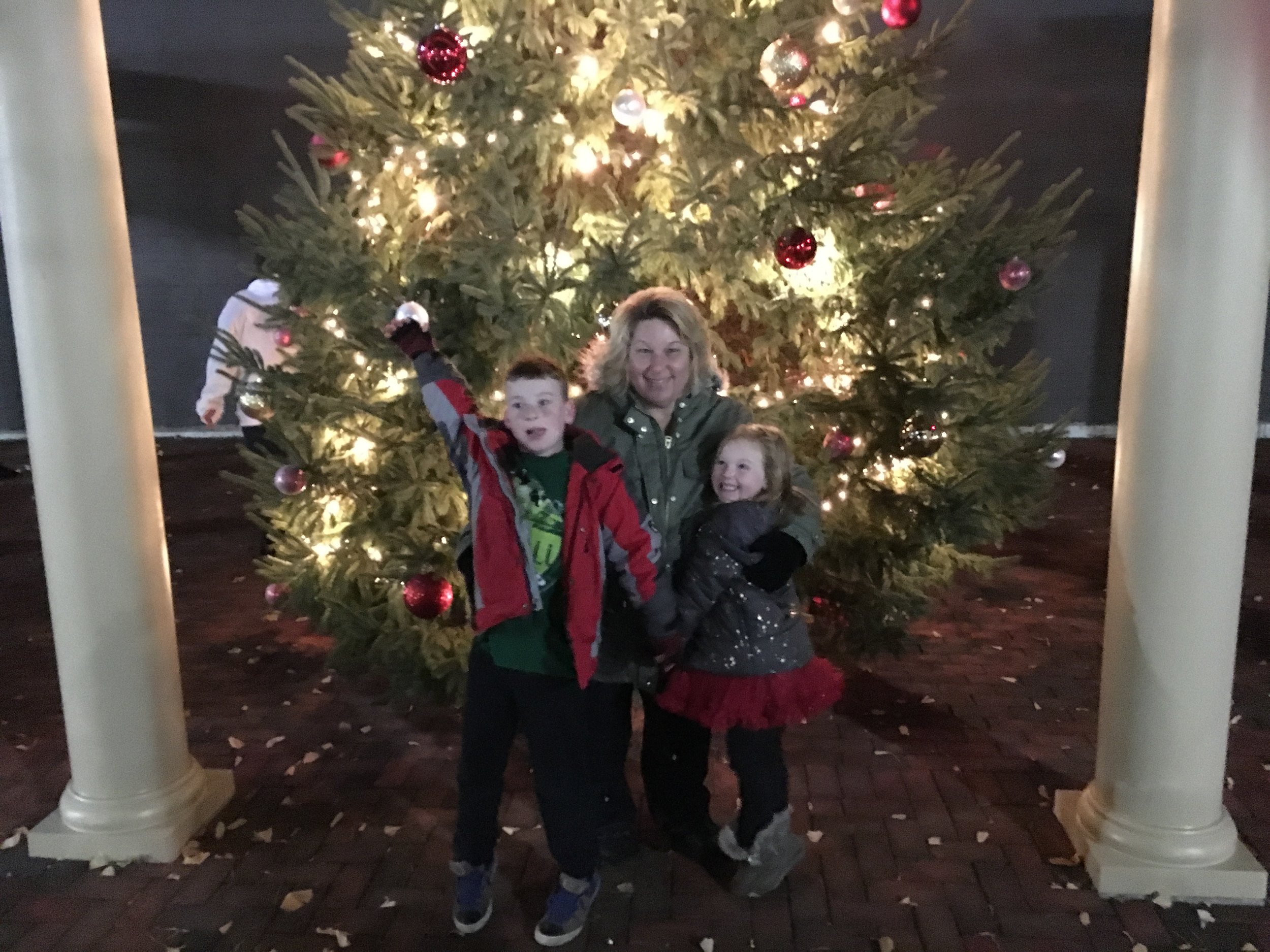 Then we have "Christmas in The Village" in our small town of Mechanicsburg. There are horse and wagon rides, special giveaways at local business, crafts for sale, a special presentation from The Mechanicsburg Tribe with Pride Band (which my son Peyton is in!) and ending with a parade and visit to Santa! I spent most of the day with my daughters, granddaughters and friends Andrea and Nan (Sharon). We laughed and froze, but had a great time!!
I wanted to share so many more things but I know this is getting to be long so I will share my recipe of Candied Pecans. They are amazing and make your house smell so good while toasting in the oven. You can keep these for yourself or share them as a gift maybe to your mailman, hair dresser, or bus driver. (Jennifer found the recipe on Pinterest HERE)