a 50th Birthday Celebration Vacation
Hello October! We were so incredibly busy in the month of September, it literally feels like it just flew by. We went on a two week vacation with my family in celebration of my Mom's 50th birthday, I went "home" to Ohio for a few days unexpectedly, and spent a long weekend in Austin, TX with my sweet friend from college!! Over about 3 weeks I spent time in 4 different time zones, and my body is seriously feeling it! I think I'm close to being recovered though, and we're getting back into our "routine" here. We actually found out right before we left for vacation that Joel's contract here near Houston, TX got extended AGAIN, which means we will be here until the end of December (as of now!) So, lots of crazy, busy, fun, exciting things happened in the month of September!
The BIGGEST thing to happen though was definitely our two week vacation with my family. We had such an incredible time meeting up with the fam and spending quality time with everyone, and getting to experience some pretty amazing things with them! So many cherished memories were made during our vacation, and I think it was really cool to get to experience a family vacation all together as adults. It's been a long time since we have ALL been on vacation together, and very well may be the last family vacation we ever take without kids! What a crazy thing to think about!!

Joel and I flew into Las Vegas where we met up with my Mom and Step-Dad for the start of our trip. We literally just slept for a few hours in Vegas before getting up the next morning and making our way to Southern Utah. The drive wasn't bad, and the views kept getting prettier the further from Vegas we got!

We stayed in Hurricane Utah at an Airbnb, which was SO awesome and a great home base for everyone as we all explored and adventured in the different parks/areas of Southern Utah. We of course visited two of Utah's National Parks, Bryce Canyon (my personal favorite) and Zion. We did LOTS of hiking and exploring, and LOTS of picture taking!!
BRYCE CANYON NATIONAL PARK:
Our Airbnb was RIGHT by Sand Hollow State Park, where we spent a day ATVing and boating! Sand Hollow was a very nice park and was super busy on the weekends.
We spent a day in St George at the St George Day Spa, getting pampered and checking out the town. Later in the week we also attended a street festival and star party in St George. St George is seriously a really cute town, with some incredibly nice people!! If you're ever in St George, make sure you check out the cutest shop, The Green Door Boutique.
We also celebrated MY birthday while on vacation!! I turned 29 while we were in Utah. We started the day with a ranger guided hike in Zion, lavender frappes, some time at the pool by our Airbnb, and then an incredible photo session with Zion Adventure Photog (which was my Mom's birthday gift from us kids!) We ended the day with pizza and my mom's homemade chocolate pie! It was a pretty memorable birthday, and a great way to start the last year of my 20's (eeekk!)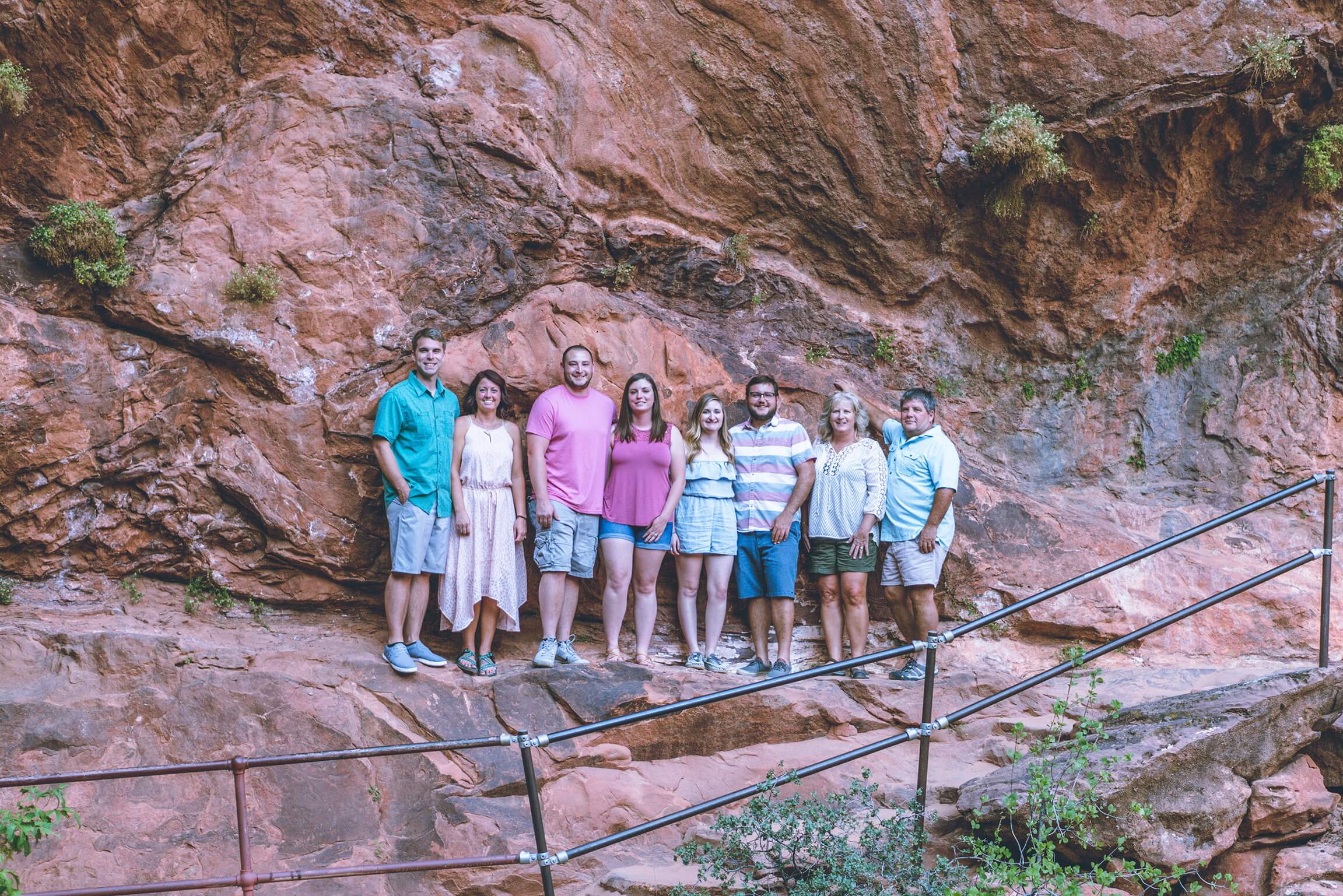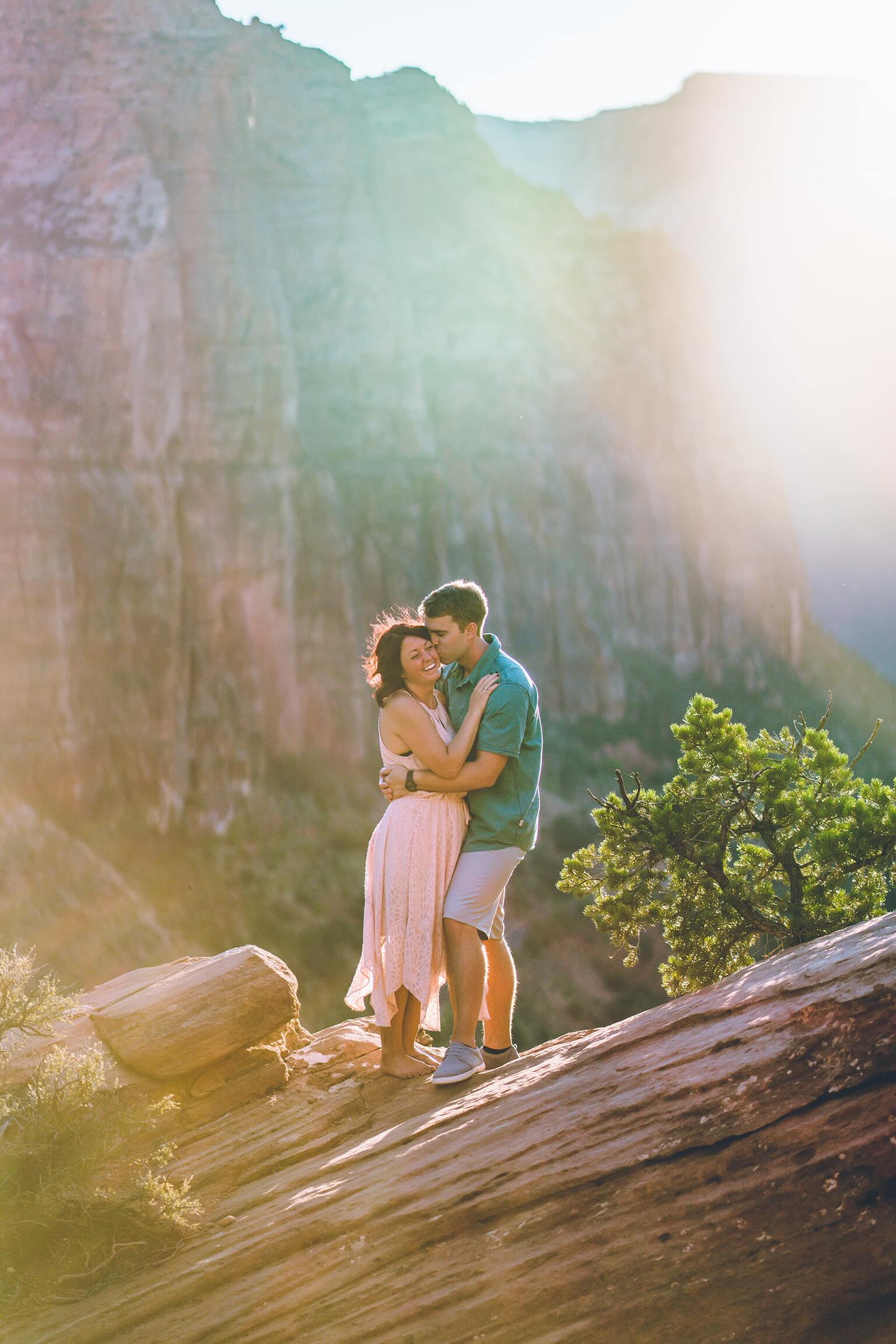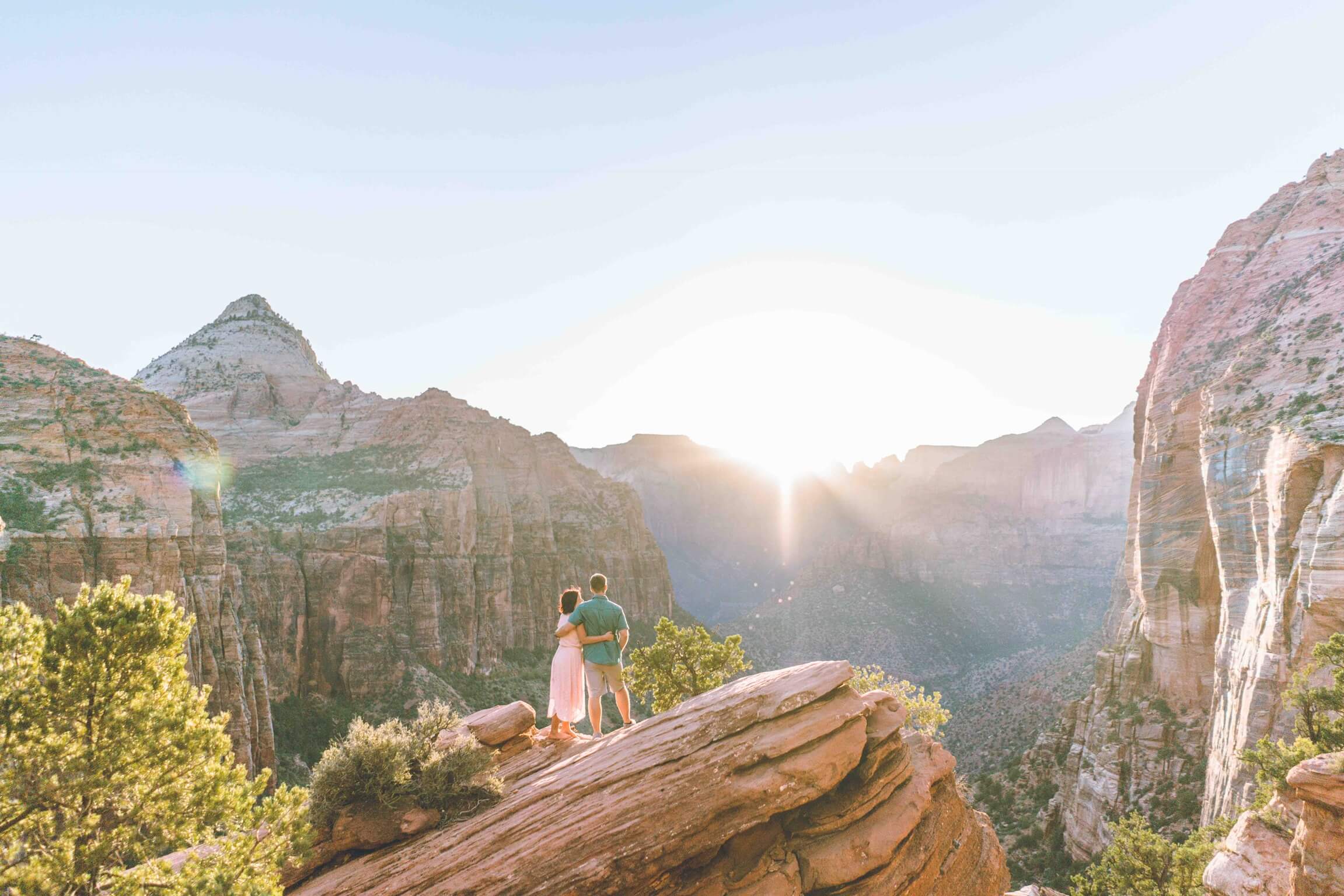 Don't worry, a whole post dedicated to all things Utah parks will be coming soon!
After a glorious week in Utah we headed back to Vegas! We stopped at Valley of Fire State Park on the way, which was actually unexpectedly very beautiful. It was WAY too hot to get out and hike, but we did get out of the car a few times to check some things out and take pics. I would love to return to this park to do some hiking when it wasn't 100+ degrees out! We stayed at a condo at the Wyndham through our vacation club, Global Connections. (If you're ever interested in more info about our awesome travel club, hit me up!) The condo wasn't on the strip, but just a few blocks away. So we could walk if we wanted, or take a short Uber just about anywhere. We ate LOTS and LOTS of awesome food in Vegas (Vegas food blog post soon????), spent time at the pool, and saw Cris Angel with my Mom on her birthday! That was a pretty neat (and kinda weird..) experience for sure… We also day tripped to Death Valley National Park and Red Rock Canyon National Conservation Area, both of which we really enjoyed.
Then, we headed back to Houston! The boys stayed with a sitter we found on Rover, and they had a nice stay with her and her family! I don't think they got quite the same amount of snuggles there that they do with us, but they were both safe and well cared for, and our sitter was pretty good about sending updates, pictures, and communicating things with me. Two weeks was a LONG time to be away from our fur-babies though!!
And, that was our vacation! The best part was definitely just getting to spend some real quality time with my family. When we visit "home" (Ohio) it seems like all we do is run around and try to visit as many people as possible, because we usually aren't there for more than a few days, a week at the most! So to get to almost two weeks with the same group of people, who we don't get to spend a lot of time with since we're gone all the time, was really special.
And a special shout out to my Momma, who made it all happen! She really is the core of our family, and I so admire the importance she puts on loved ones and experiences with them. So glad we could celebrate such a special lady's milestone birthday so big (:
Let me know in the comments, what more do you want to know about our vacation!?!?!! I'm definitely planning (at least one) Utah/National Parks post, and thinking maybe I need to do like a Vegas food one, or offbeat things to do in Vegas??? What do you think!?